ABOUT US
Established in 1995, Exquisite is a premier space planning and design consultancy firm providing affordable interior designing solutions for home owners and businesses. Exquisite operates under a comprehensive framework which supports clients from the earliest conceptual stages through to project execution and construction including the provision of post renovation services. Developing long-standing relationships with our clients, a greater portion of our work comes from referrals and loyal customers who continue to return, which is a testament to the quality of our service and their level of trust in our team. Our firm has spent an impactful 20 years in the creative industry curating a diverse portfolio spanning from an extensive range of private and public housing as well as a successful delivery within the commercial retail, hospitality, educational and corporate sectors.
OUR OBJECTIVES
We create spaces that feel comfortable, liveable and genuinely reflecting a client's personality or business culture rather than fixated on one particular genre or the latest trend. Variety is at the core of interior designing and practice; each project Exquisite undertake has a distinctive design and its own stylistic character. Sustainability and functionality are innate to good design, as designers we have an obligation to respond to these requirements and redirect our thinking and practices to provide life enhancing individual design with a balance of good quality materials.
ACCREDITED & AWARDS IN ACCORDANCE WITH THE FOLLOWING:
HDB Registered Renovation Contractor (RRC) : HB-05-2748A

BCA Registered Contractor : CR06

Successful Entrepreneur (2011)

Top 100 Singapore Excellence Award (2011/2012)

Promising SME 500 (2012)

Building & Construction Excellence Award (2013)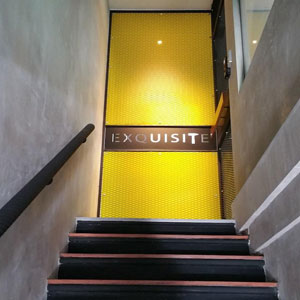 Exquisite Renovation Works had established itself in the industry since 1995. With its functional and versatile approach, this methodical practice had brought the company to unleash many interior design solutions and home styling needs to a remarkable list of corporate and residential clients.
1102A Serangoon Road Singapore 328196

  Phone:  6298 8919

  Fax:  6298 8983

  Email:  enquiry@erw.com.sg